This May, we took two girls teams to Deeside to compete in a floor and vault competition. Once again many gymnasts came home with medals, with coaches and parents very proud of their performances. In the younger age category, Team Cartwheel girls won three medals; Cerys Jones placed 3rd for 5 year olds and in the 8 year old section, Molly Cooke took 3rd and Ffion Jones 2nd.
Team Flick represented our older girls and they won a total of 8 medals, including a gold each for Shona Jones, Ffion Pugh and Buffy Knill. Well done girls!  The other medal winners are as follows: Megan Thomas – 2nd (7yrs), Francesca Humphreys – 3rd (8yrs), Caitlin Price – 3rd (13yrs), Seren Richards – 2nd (16yrs) and Millie Jones – 2nd (17yrs).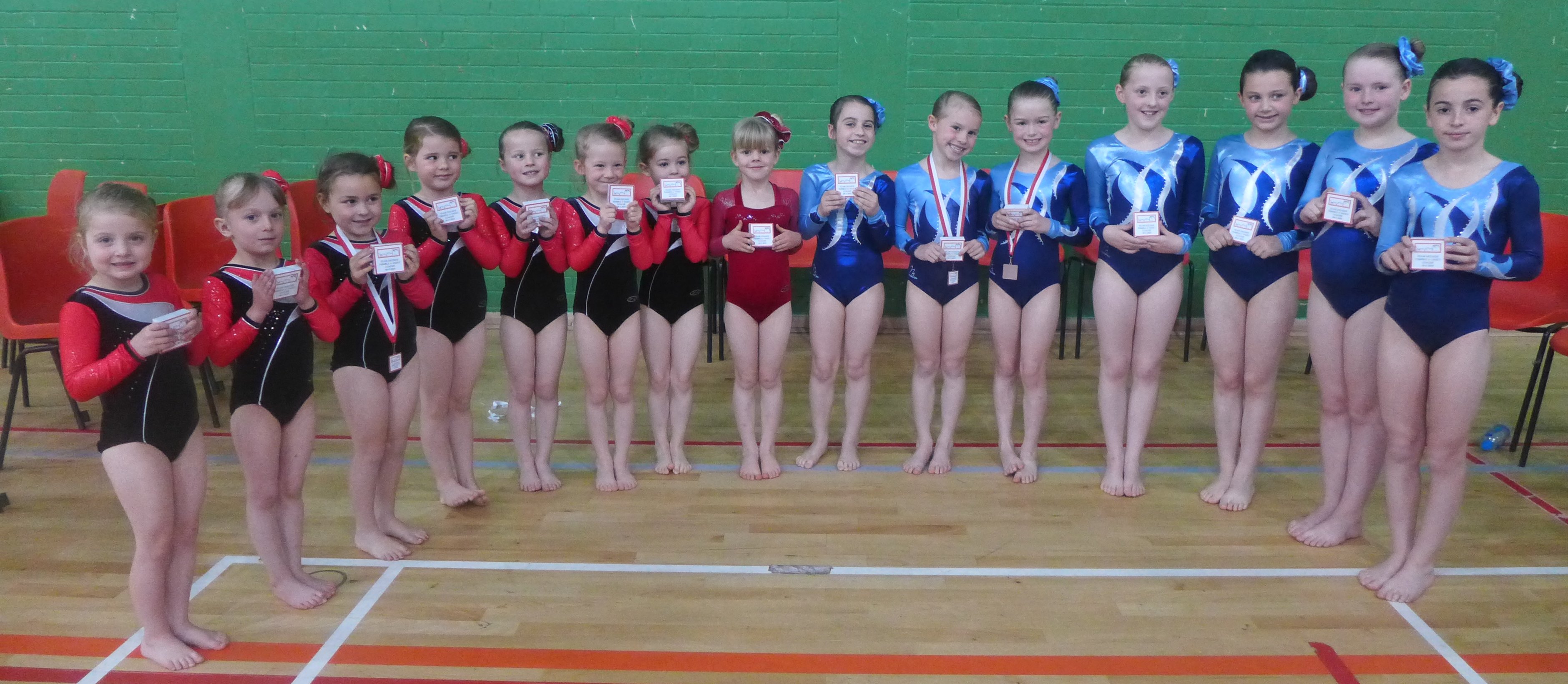 More photographs from the competition can be viewed on the gallery page.