On 16th November 2014, four of our 5-7 year old gymnasts traveled to Llanelli to enter the Girl's Welsh Preparation Grades for the first time. Each gymnast had to learn and perform 5 routines including floor, bar, vault, bench/beam and a range of conditioning.  Our four girls were Phoebe Short, Libby Loxam, Megan Thomas and Francesca Humphreys.
We are extremely proud of all our girls, who were competing against 15 – 30 gymnasts in each age group from some of the largest clubs in Wales, such as Llanelli, E.G.A, City of Swansea, and Neath Afon.
Phoebe and Libby had a very good day for their first major competition. Phoebe had joint 5th place for bars and joint 6th for her bench routine. Megan Thomas had a great competition positioning on all apparatus, including winning a silver medal for vault and finishing 6th overall. Francesca Humphreys performed well and just missed out on a position for her bar routine.  Congratulation to you all.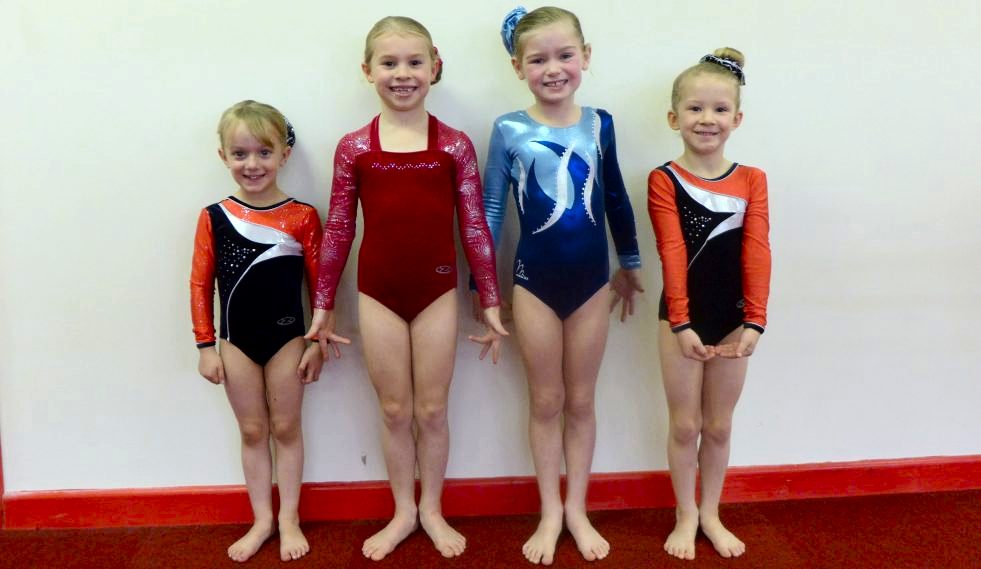 There are more photographs from the competition on our gallery page.