Our head coach, Julia Rees, has been nominated as Community Coach of the Year and found out this week that she has been shortlisted as one of the three finalists for this Sport Wales Award.  The winner will be decided by their judging panel and announced at the Sport Wales Presentation Evening on Monday 8th December.  BBC Cymru Wales will be covering the ceremony in Cardiff, so lets hope Julia comes home with the award.
For more information on Julia's nomination (and all the other finalists) you can visit the Sport Wales Awards website on  http://www.walessportawards.co.uk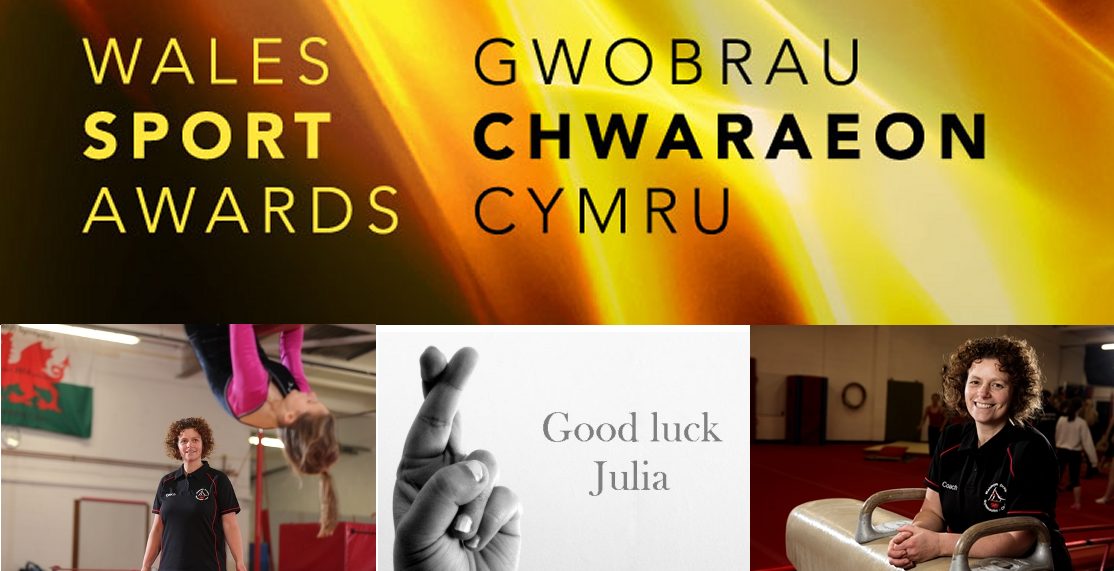 Julia is delighted by this acknowledgment of her achievements over the past year but equally pleased with the fantastic progress and dedication shown by her coaches and gymnasts alike.
Maldwyn Dragon's is a club that's going places.